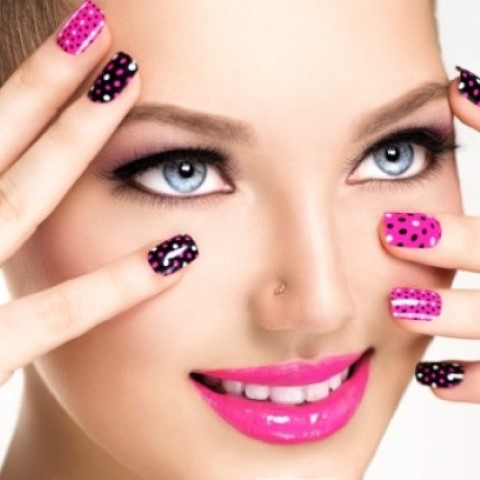 Renew Cosmetology License Through Online Course at 1st Choice
Cosmetologists in Texas enjoy fulfilling, rewarding careers as manicurists, hair stylists, and other positions in the beauty and cosmetics field. To legally conduct business, these trained professionals need continuing education for Texas cosmetology license renewals. A quick, affordable online course at 1st Choice provides all the information needed to comply with Texas state laws and regulations.
The continuing education course at 1st Choice can be completed in a matter of hours. A certificate of completion is emailed after the easy-to-navigate online cosmetology license renewal course has been finished. The online coursework can be accessed on any computer, smartphone, or tablet. Once the course has been completed, 1st Choice will submit the credits needed to renew the license.
The Texas cosmetology license renewal courses at 1st Choice Continuing Education follow an easy three-step process:
1. Select the course for the appropriate profession in the state of Texas.
2. Complete the coursework.
3. Print out a certification of completion.
Why 1st Choice is the Best Choice for Continuing Education Courses
1st Choice Continuing Education makes it easier than ever for cosmetologists in Texas to maintain compliance and keep up-to-date on important and valuable career information. User-friendly interface and navigation provide a smooth learning experience that moves through the needed coursework. The process is hassle-free and backed by an exceptional support team at the ready to answer any questions and address any issues.
The continuing education courses for Texas cosmetology license renewal at 1st Choice Continuing Education is accessible to users day or night from wherever a reliable internet connection can be found. This allows users to study and complete the coursework at their own pace on their own timing. The program can be paused and picked up whenever the user logs back in.
All courses at 1st Choice are registered with State Board of Texas and course completion information is forwarded to the appropriate licensing division within 24 hours of completion.
Cosmetologist license renewal courses at 1st Choice focus on important industry issues such as health, safety, sanitation, and the laws and rules involving the cosmetology industry in Texas, including:
● COVID-19 hazards and precautions
● Aids/HIV transmission
● Environmental issues
● OSHA rules and regulations
● Chemical makeups
● Florida laws and regulations
● Workers compensation laws
● Sanitation and sterilization
● Hair styling techniques
● General business practices
These courses have no tests, no quizzes, and the course can be completed in less than four hours. After successfully completing the class, users are instantly emailed a certificate of completion and your hours will be reported to the Texas Department of Licensing and Regulation (TDLR).
Who Can Take the Texas Cosmetology License Renewal Course?
The field of cosmetology is dedicated to making the world and the people in it more attractive. From face and hair treatments to nail and specialists, cosmetologists are responsible for the aesthetics and health of their customers' more appealing features. It is a serious profession that takes extensive training and ongoing education to comply with strict government and industry guidelines and regulations.
The 1st Choice course on continuing education for Texas cosmetology license renewal is geared for such positions and careers as:
● Cosmologists
● Estheticians
● Facial specialists
● Full specialists
● Hair Braiders
● Hair Stylist
● Manicurists
● Nail specialists
Benefits to Texas Cosmetology License Renewal Course
Professional manicurists and hair stylists in Texas are among the professions that need to regularly renew state licenses to keep compliant. Completing the online renewal course in continuing education at 1st Choice is the easiest and most affordable option for cosmetology specialists throughout Texas.
Features and benefits of the online Texas cosmetology license renewal course from 1st Choice Continuing Education's online course include:
● TDLR Approved Renewal Course - Provider #2023.
● TDLR Course #19489.
● Instant access to online course
● Finish license renewal course in less than four hours
● No tests or quizzes
● Study and complete course anywhere at anytime
● Complete coursework forms any device
● User-friendly easy navigation
● Certificate emailed immediately upon completion
Contact 1st Choice Continuing Education Today
License renewals for those in Texas cosmetology fields is required for TDLR compliance to legally perform the specific duties of a wide range of positions and jobs. These professionals are busy, hard-working members of the industry and do not have the time or energy for a complicated, lengthy course that will take inordinate amounts of time from their lives. That is where 1st Choice Continuing Education comes in.
For complete information on the easy-to-navigate continuing education for Texas cosmetology license renewal course that can be completed in a matter of hours, contact 1st Choice Continuing Education and get started today.