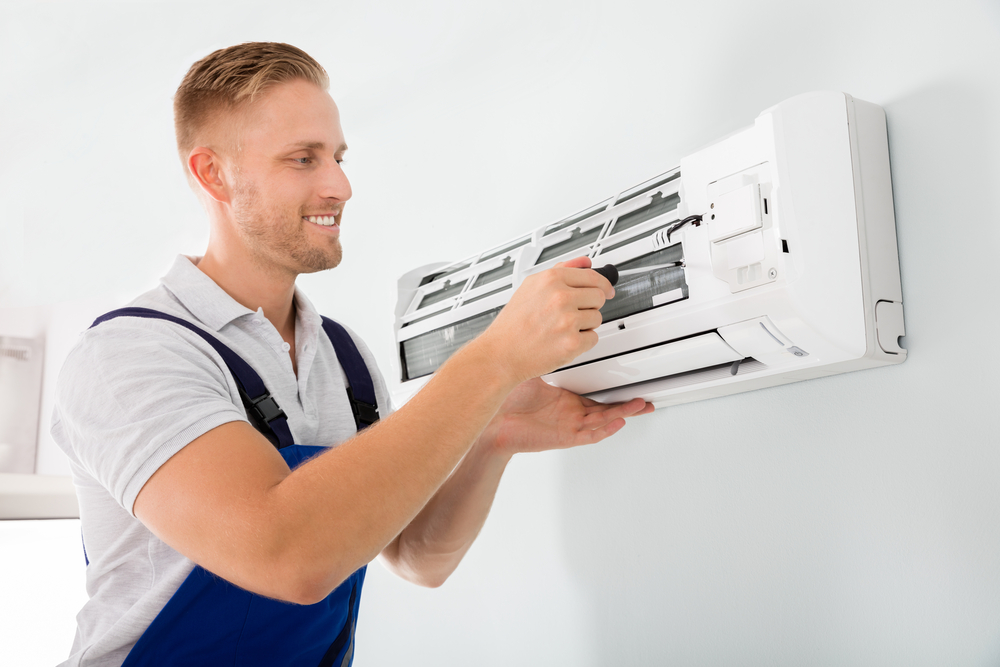 Is HVAC a Good Career?
Are you thinking about becoming a professional HVAC technician? Choosing any career can be a tough decision. Whether you're a young professional looking to embark on a new career or a seasoned tradesperson looking to shift in a new direction, it's critical that you know everything there is to know about a profession before settling into it.
HVAC is a multi-billion dollar market, making it an exciting prospect for those searching for new employment. If you're looking to get started as a contractor in this thriving industry, you should know what you're getting into. Here's what you need to know about starting a career in HVAC, from daily activities to requirements for HVAC contractor continuing education.
What Does an HVAC Contractor Do?
HVAC contractors are trained in repairing, maintaining, installing, and replacing a variety of heating, ventilation, and air conditioning units. However, this description only scratches the surface of what a contractor's average daily duties might be.
Many contractors have specialties beyond industry standard duties. For example, a senior contractor might have extensive expertise in a particular component or style of unit. Some may work in residential properties while others can be seen on commercial job sites.
While every HVAC professional will have unique duties, you can expect to perform some of the following work orders if you get into the industry:
● Assembling and mounting HVAC facilities
● Checking HVAC units for leaks
● Inspecting HVAC infrastructure for government regulation compliance
● Repairing and replacing faulty equipment
● Studying instructions, blueprints, and technical information
Is HVAC a Secure Job?
Everyone needs heating and air conditioning, which means that HVAC professionals likely aren't going anywhere soon. The HVAC industry as a whole is expected to keep growing at a consistent rate over the next decade, meaning that jobs should remain secure.
Better yet, its pay isn't negligible either. The median salary for an HVAC contractor was about $47,000 in 2017. That's only the midpoint, however: high performers have the potential to earn up to $70,000 and more per year.
Who is a Good Fit For a Career in HVAC?
If you shudder at the thought of staying stuck at your desk in an office job eight hours a day, then HVAC might be for you. In this career, you'll get to work with your hands in a variety of environments. Working with heating and air conditioning equipment requires creative thinking, attention to detail, and commitment to getting a job done on time.
No two days as an HVAC contractor are the same; one week you might have to replace a damaged AC unit, while you may need to study blueprints the next week. If you enjoy hands-on work that presents different challenges every day, then HVAC could be a perfect fit.
How Do You Get Into HVAC?
Like most other trades, getting started as an HVAC technician requires professional training and official certification before you can start working in the trade. Enrolling in your local trade school or technical college should help you learn all the skills and knowledge you need to get certified and really start working in the trade. After finishing trade school, it may be a good idea for you to seek out an apprenticeship with an experienced HVAC professional so you can gain even more hands-on skills to use in your career and boost your employment prospects.
Professional education doesn't stop once you become a full-time HVAC professional, however. Most states require all trade professionals to be familiar with the latest rules, regulations, and techniques for their trade. You'll need to complete state-approved HVAC contractor continuing education classes to satisfy this requirement.
The good news is that these classes don't have to take up tons of your time like other classes you may have taken in school. Many continuing education courses can be taken entirely online on your own schedule, giving you the choice to either spread them out over several weeks or getting the whole thing done in a single sitting. Some can be completed in as little as two hours.
Keeping up with all this education might sound overwhelming, but with a flexible continuing education provider like 1st Choice, it can be easy to complete state requirements on your own time.
See Why 1st Choice Is the Best Source of HVAC Contractor Continuing Education Classes
If you're looking to start a career in HVAC and need an easy provider of relevant continuing education courses, there's no better option than 1st Choice. We're one of the nation's top providers of continuing education programs for tradespeople across the country. If you have any questions or want to learn more, feel free to contact us today.